Another Winning Double
There were loud and excited cheers reverberating around the Gosford racetrack on Saturday, with the large group of Triple Crown owners enjoying a magnificent day out at the track with a 2yo winning double.
First it was Oribella, a 2yo daughter of Olympic Glory, having her third career start after a couple of minor placings. She has previously shown that she will appreciate a little bit of a trip and was stepping up to 1600m for the first time. She had an awkward barrier but jockey Travis Wolfgram got her travelling nicely back towards the tail of the field. She found plenty in the straight and had a great battle with the favourite all the way through to the line with Oribella proving too strong and providing her owners an early career victory. She looks a progressive type with plenty of fun ahead.
The celebratory drinks and excited dissections of the race replays had barely started to slow down when fellow Triple Crown runner Invincible Dash lined up for just his second career start. The 2yo son of I Am Invincible was set the task of taking on the older and more experienced horses. Whilst he showed some mid-race inexperience, he also showed his natural ability and once jockey Travis Wolfgram angled him to the outside and found clear air, Invincible Dash put the after-burners on in an effort to chase down the leaders who had a good 5 lengths start in the straight. He displayed a great turn-of-foot to reel them in down the short Gosford straight and produce a thrilling win on the line. It was at this point the large army in red erupted in excitement and Travis reported later that he was startled by the sudden roar from the crowd as he crossed the line.
It was a great day for the Triple Crown & Snowden Racing team with Peter & Paul not only training both Oribella and Invincible Dash to victory but they also claimed the opening race with Switching To Win for the Stuckey's. Travis Wolfgram was on board all three winners and also deserves the credit for a 'great day at the office'.
A big congratulations to owners in both horses;
Oribella: Triple Crown Syndications., Mr C E Anderson, Mr T C Marshall, Mr S McClymont, Mr G G Kent, Mr A Zapantis, Mr ESW Cowan, Mr K F May, Ms S P Hopkins, Mr M J Watt, Doolan & Hellams Racing, Mr C D Charteris, P V C C Racing, Lexen Racing, Mr D F Ward, Mr J C Williams, Mr M R Jones, Mrs A G Gibson, Mr R Reddy.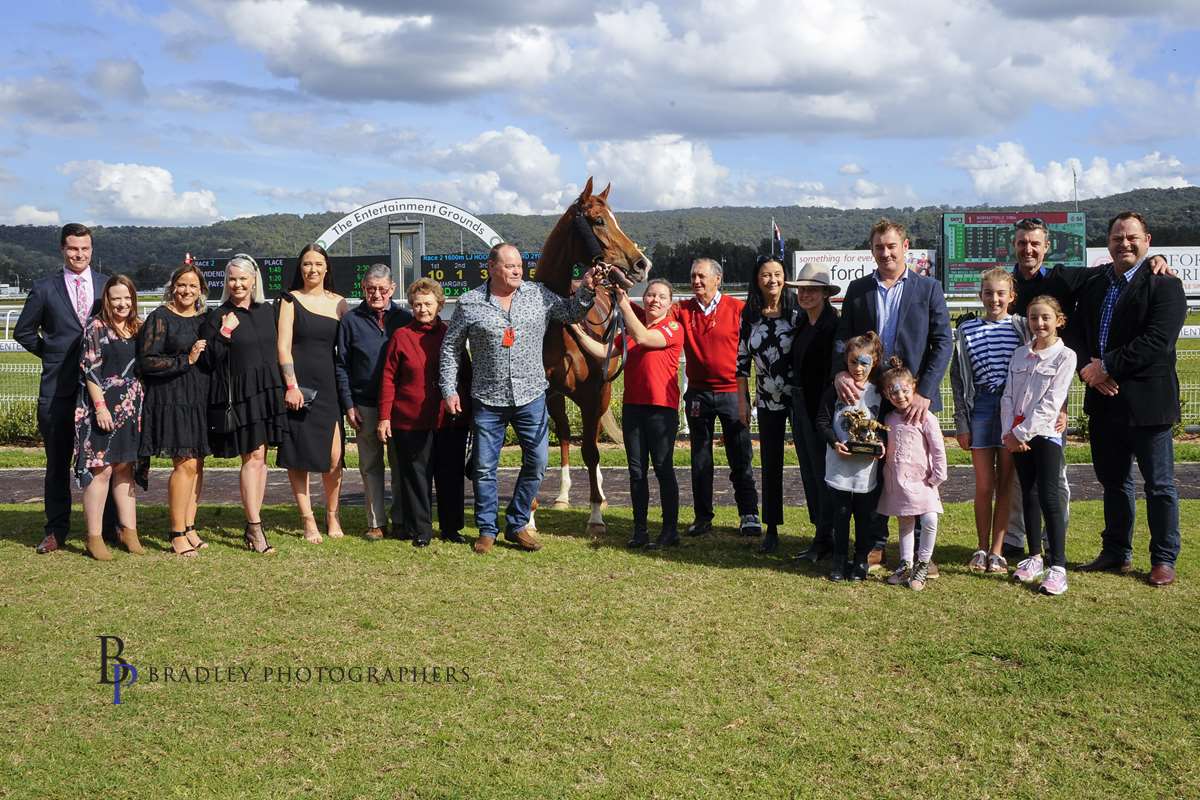 Invincible Dash: Triple Crown Syndications., Mr A F Herbert, Mr M Giardina, Mrs K Chau, Shout Dog, Mr I G Tyack, Mr D Colella, Sinclair, Star & Henville, Mr D J Frankel, Mr S A Broadley, Mr T J Henderson, Ohana Racing, Ms S P Hopkins, Mr K F May, Mr D J Gibson, Invincible Club, Dr A Kuok, Mr R P Grayson.